Os duendes das estatísticas do WordPress.com analisaram o desempenho deste blog em 2010 e apresentam-lhe aqui um resumo de alto nível da saúde do seu blog: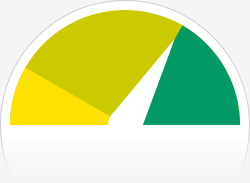 O Blog-Health-o-Meter™ indica: Este blog é fantástico!.
Números apetitosos
Um Boeing 747-400 transporta 416 passageiros. Este blog foi visitado cerca de 9,500 vezes em 2010. Ou seja, cerca de 23 747s cheios.
Em 2010, escreveu 6 novo artigo, aumentando o arquivo total do seu blog para 68 artigos. Fez upload de 2 imagens, ocupando um total de 50kb.
The busiest day of the year was 9 de Setembro with 64 views. The most popular post that day was 6000 carros em vector.
De onde vieram?
Os sites que mais tráfego lhe enviaram em 2010 foram google.com.br, pt.wordpress.com, rapichat.com, nerv.es e google.pt
Alguns visitantes vieram dos motores de busca, sobretudo por vector cars, cars vector, carros vector, drag and drop as3 e photoshop antes e depois
Atracções em 2010
Estes são os artigos e páginas mais visitados em 2010.
1
6000 carros em vector Abril, 2008
2 comentários
2
Criar um menu em actionscript 3.0 Outubro, 2008
6 comentários
3
Migrar do AS2 para o AS3 – Parte I Abril, 2008
1 comentário
4
Drag and Drop – AS3 Outubro, 2008
5
Tutorial Flash, XML com HTML e CSS Agosto, 2008
4 comentários